Anonymous Defaces BSNL Website To Protest Against Sec 66A Of IT Act
Site was restored, but is apparently down again.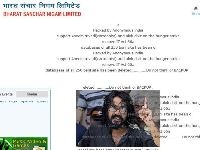 Anonymous, the infamous hacktivist group, hacked and defaced the website of national telecom company BSNL yesterday. The group targeted www.bsnl.co.in to protest against Section 66A of IT Act and to show support to cartoonist Aseem Trivedi and Alok Dixit, who are on a hunger strike. The website that was hacked yesterday morning, with the hompage reading: "Hacked by Anonymous India, support Aseem trivedi (cartoonist) and alok dixit on the hunger strike, remove IT Act 66a, databases of all 250 bsnl site has been deleted.............Do not think of BACKUP". They also put up a photo of Trivedi, when he was arrested by the police. The website is still down at the time of this writing.
The hackers have dumped credentials from the website database in a Pastebin file. The dump shows naivety on the part of BSNL which has used easily guessable passwords such as "Password123", for nine of its databases!
As you may already know, Section 66A of the IT Act criminalises any person who electronically sends any information that is deemed grossly offensive, has a menacing character, which he\she knows to be false but still transmits to cause annoyance, inconvenience, danger, obstruction, insult, injury, criminal intimidation, enmity, hatred, or ill will, persistently by making use of the electronic communication medium. It also includes emails or text messages that have been sent with the deliberate purpose of causing annoyance or inconvenience or to deceive or mislead the recipient. The punishment can be a fine or imprisonment for up to 3 years.
The said act has been in the eye of the storm after it was recently caused the arrest two Palghar girls for allegedly posting Facebook comments against a political party. Earlier, the police had used the same law to arrest Aseem Trivedi for allegedly mocking the Indian Constitution through cartoons that had been put up as banners during Anna Hazare's rally in Mumbai.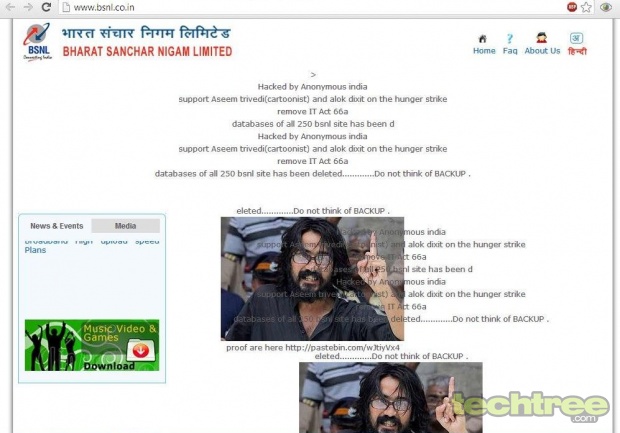 TAGS: Security, Anonymous, Government, BSNL, Jayesh