Advertorial: LAVA Android eTabs Enjoy Widespread Success
Affordable pricing, powerful processor and free content lead to high sales.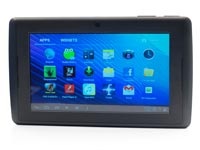 The LAVA eTab range that currently carries two models, LAVA eTab Z7H and LAVA eTab Z7H+, is seeing hordes of positive reviews from consumers on various online review platforms. Owing to the success of the current models, the company is slated to add many more tablets to its portfolio.

LAVA eTab Z7H and eTab Z7H+ are both priced at Rs 5899 and are power packed with features comparable to tablet PCs that operate on a much higher price range. Running on a powerful 1 GHz Cortex-A8 processor and a 512 MB RAM, the devices use Android v4.0.3 (ICS) OS.

The eTabs come with attractive bundled offers, and have become a runway success with youngsters looking for a gadget that can do it all, but are economic in pricing. Both the models come with an astonishing amount of free bundled content.

For the entertainment seekers, the devices come with either the bollywood hit "Ready" (Z7H+) or "3 Idiots" (Z7H) preloaded, with a choice to download 6 more movies from hungama.com for free. On the education front, LAVA has joined hands with McGraw-Hill Education to pre-load the device with 14 books, including Dr APJ Abdul Kalam's Envisioning an Empowered Nation, Word Power and Dhiru Bhai Ambani's biography to name a few. Additionally, LAVA has partnered with Meritnation and offers free Vedic math's content and a discount of Rs 750 on any of meritnation.com package.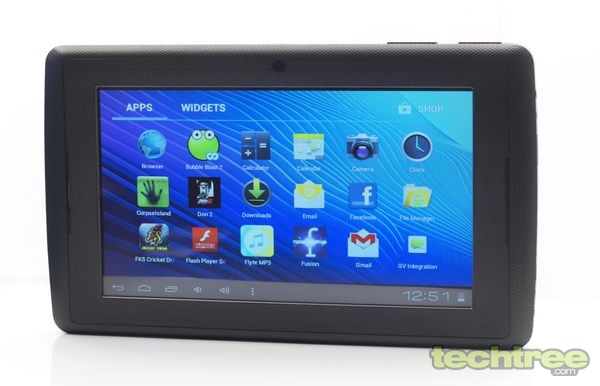 With all that content integration, it is also important to remember that the LAVA eTabs are solid devices. A quick search on the internet brings up hundreds of satisfied reviews. Check out below some of the excerpts from Flipkart.

"Preloaded content = awesome. Lets u start experiencing the tab from the very first time u switch it on."
"Touch response = super smooth."
"Unbeatable pricing."
"Excellent video output playback"
"Most value for money"
Key Features of LAVA eTab Z7H+
Android v4.0.3 (ICS) OS.
7-inch Multi-touch screen.
1.0 GHz Processor.
Supports Major 3G/EVDO Dongles.
Disclaimer: This is a sponsored post.
TAGS: Advertorials, Tablets, Android, Lava