Android 4.0 Pantel WS802C-2G Tablet With 2G SIM And 8" Screen Launched For Rs 8300
ICS device sports front camera, 8 GB internal storage, and 1.2 GHz CPU; get 4 GB of data for 2 months free with bundled BSNL SIM.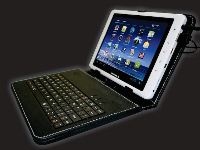 Ever since Apple launched the 7.9" iPad mini, manufacturers have started pushing 8" tablets as opposed to 7" ones. Pantel has now launched the WS802C-2G tablet, which has a 2G GSM SIM slot for voice calling and data. The good thing is that it works with a SIM card from any mobile service provider. The device runs Android 4.0 (ICS); it has an 8" capacitive multi-touch display. Powered by a 1.2 GHz single-core CPU and a Mali-400 GPU, the tab has 1 GB of RAM. The internal storage of 8 GB can be augmented by up to 32 GB via the microSD slot. A 0.3 mp front camera facilitates video chat. Internet connectivity is via Wi-Fi or an external dongle. The 5000 mAh battery should provide good power backup. Here are the product specifications:
Android 4.0 (Ice Cream Sandwich), Google Play.
Preloaded Apps: Facebook, Skype, Angry Birds.
ARM Cortex-A8 single-core 1.2 GHz CPU, Mali-400 GPU, 1 GB DDR3 RAM.
8" capacitive multi-touch screen with pixel dimensions of 800x600.
8 GB internal storage, 32 GB microSD supported.
2G SIM slot.
0.3 megapixel front camera.
Wi-Fi, Bluetooth, USB with OTG, 3G and 2G USB dongle support, HDMI-Out.
5000 mAh rechargeable battery.
The tablet comes with 4 GB of free data for a 2 month period on the bundled BSNL SIM. Other freebies include an external keyboard with inbuilt stereo speakers worth Rs 1500. This essentially converts the tablet into a netbook, which means it is more useful and versatile. The Pantel WS802C-2G is available for Rs 8300 — a competitive price for an 8" Android tablet with 2G SIM.
There are a few things that you must note before you rush to buy this slate. The 8" screen's pixel dimensions of 800x600 will mean larger pixels that are less densely packed, resulting in image that will not appear sharp. Also, a dual-core CPU is really the order of the day and expecting Android 4.1 (Jelly Bean) is not really asking for too much; both of which are found lacking in this tablet. That said, we still think that it should be a decent buy, provided the performance is good, which is something we can find out only when we get our hands on one. Otherwise, it makes better sense to invest in the Swipe Velocity Tab with 8" HD IPS screen, Jelly Bean, and 1.6 GHz dual-core CPU for Rs 3000 more. What do you think?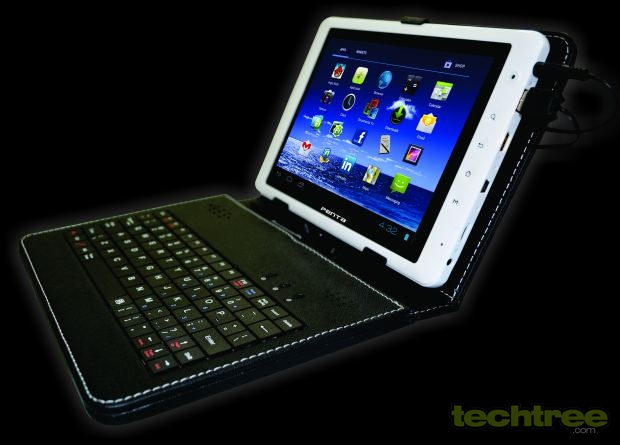 Opinion Poll
Which is the most important aspect of a smartphone?
Operating system
26%
Display
6%
Camera
11%
Processor and RAM
36%
Battery
14%
SIM slots
2%
After-sales service
5%
Total votes: 18585