Rumour: Google Wants To Power Yahoo! Search
The Microsoft \ Google \ Yahoo! tangle resurfaces.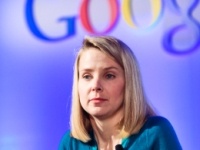 At the Japan launch of Google's Nexus 7 tablet, Executive Chairman Eric Schmidt allegedly said the company was again interested in business with Yahoo!. For about two years, Microsoft's Bing has been powering Yahoo! search. CNET reports that Google is looking at taking over that role from Microsoft; it seems certain that Schmidt "definitely said they'd be interested in working with Yahoo! US".
A series of ups and downs has marked the relationship between the three companies ever since Google surfaced in 1999. Yahoo! had been using Google's search engine from 2000 until 2004, when it moved to its own technology. Then in 2008, Yahoo! and Google entered into an ad partnership, by which Yahoo! would place Google ads on search results. The deal, however, invited antitrust concerns from the US government — and was abandoned. Microsoft soon became the search provider for Yahoo!.
Google's interest in Yahoo! is not remarkable, given that it means a goodish portion of Microsoft's fortunes. Given Yahoo! CEO Marissa Mayer's Google ex-affiliations though, it could get interesting.