Samsung Reveals List Of Devices Eligible For Android 4.1 Update
16 GALAXY phones and tablets will "soon" receive the promotion to Jelly bean, including the S3, S2, Note, and S DUOS.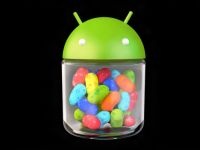 Good news for fans of the GALAXY lineup: Korean electronics giant Samsung has revealed its Android 4.1 (Jelly Bean) update plans. As expected, the GALAXY S III is the first non-Nexus phone to receive the new software. Reportedly, the Jelly Bean update for the GS3 is already live in Poland, and will be "gradually introduced to other markets".

Apart from performance enhancements, the new software will bring in a bunch of new features such as offline voice typing, a revamped notification area, ability to resize the pop-up play window, an improved camera UI, Easy Mode, a faster browser, Google Now, and the ability to block specified numbers. Here's the list of GALAXY devices eligible for the new software, other than the GS3:
GALAXY S II LTE
GALAXY Music
GALAXY mini II
According to Samsung, these devices will receive the Android 4.1 update "soon". If I have to guess though, it should be available in India by the end of October. If you're planning to buy an Android device from Samsung, the update should help towards some future-proofing.