Rumour: Samsung Galaxy S4 In Five Months?
Possibly at the Mobile World Congress.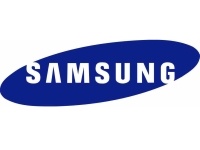 UPDATE: Samsung Electronics hinted in a tweet that the rumour was not true, while not specifically mentioning the Korea Times report. Here's the Google translation. Thanks for the tip, Flamboyz.

---
The Korea Times — a rather popular name these days, thanks to its Samsung-related exclusive reports — says the successor to the GALAXY S III will be out as early as February 2013. An anonymous Samsung official told the publication that the company is "ready to unveil the next GALAXY smartphone, the GALAXY S4, at early next year's Mobile World Congress in … Barcelona".
This communication comes at the same time as the company's tweet about how much better the GALAXY S III is compared the iPhone 5. Samsung is clearly getting emotional about the issue: According to the anonymous source, the company's plans were released just a few days after the iPhone 5 launch.
Categorising the iPhone 5 as a menace, the report says the Galaxy S4 will be "more than enough to curb (it)". The Korea times also patriotically notes that the iPhone 5 "is seemingly lacking in innovative features". We are given to speculate that the GALAXY S4 will adequately compensate in the innovation department.
Naturally, any innovation that comes by will have to have already been patented, or will be patented in the months to come.
Regardless of when it will actually be released, the to-be GALAXY S4 has some obvious areas in which it can improve upon the S III. First up is the S-Voice capabilities: With the GALAXY S III, the folks at Wired "couldn't get (S-Voice) to do much of anything"; and we couldn't even get it to own up that it's a good phone. Apart from that, our only significant complaint was the uninspiring design, which could do with some (patented) innovation in its next iteration.
In the context of hardware upgrade cycles, smartphones these days are like expensive Swiss watches, as in "You never actually own a Patek Philippe. You merely look after it for the next generation". The (slight) difference is that phones merely look after you till their next generation.