What Can Samsung Do About The iPhone 5?
4G patent rights might mean some money for Samsung and HTC.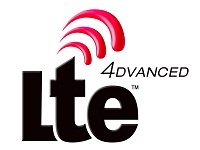 A much-quoted Korea Times exclusive report revealed that Samsung plans to sue Apple after the iPhone 5 launch — over patented 4G LTE technology that figures on the iPhone 5 (among other products). The report quotes two sources as saying: "Samsung ... has decided to take immediate legal action against ... Apple. Countries in Europe and (the US) ... are our primary targets."
A week ago, Bloomberg BusinessWeek reported HTC's ideological victory over Apple with two of its LTE-related patents, which Apple uses. September 6th, after Apple argued that HTC had patented the two technologies just so that they could sue, an International Trade Commission judge said it didn't matter — and that Apple might be in the wrong: "I don't care if (HTC) bought these patents to sue you or not … They are a property right." More about Apple vs HTC here and here.
What is the possibility of hardware patents spoiling the iPhone 5 show? The phrase "too big to fail" is the immediate reaction: The upcoming launch has been hyped to global proportions, literally. (A JP Morgan report recently spoke about the effect of the iPhone 5 on the United States GDP — and they were being serious).
But as ZDNet's Larry Dignan points out, Amazon refers to "the most power-efficient LTE chipset" and "a custom-designed 4G wireless modem" while talking about the Kindle Fire HD. That sounds a lot like "We aren't going to have any patent issues with anyone". It's enough to make us believe that Samsung's and HTC's patent claims will manage to do a little more than make headlines.