UK Government: Nice Nanny Or Big Brother?
Wants pornography to be blocked by default.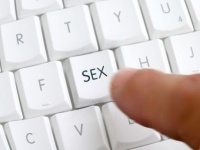 Back in May, UK government officials were in discussions with ISPs about whether "immoral" people should tell the ISPs about their desire for porn. Not exactly that way, of course. The administration was proposing that children be protected from pornography by automatic blocking at the ISP. Those who wanted access — adults, that is — would have to specifically opt in. A 10-week online consultation with the public (via filling out a form with opinions) about the issue ended yesterday in the UK. More than 100,000 people were in favour of ISPs blocking pornography by default.
The debate about net censorship is an old one, but this one is interesting from quite a few angles. The UK government doesn't merely want a ban on smut; it believes the best approach to protecting children is to make people call up their ISP and actually ask for porn access. That, apart from being embarrassing, could be considered a breach of privacy in itself. This sets a precedent for censorship of pretty much anything.
Some smart thinking is at work here: A government that gets ISPs to act in order to protect children, after asking the public, and with the support of the Archbishop, must be good(?). At least, that's likely to be the perception of a large group of citizens, who don't know about software methods to filter content, and that filters can be bypassed anyway. Plus, people who don't like the idea are likely to be morally outdone in a debate if there were one: "So you wish to watch trash? (gasp)".
There are lots of individuals and agencies in this for-and-against debate; I can't say how far this proposal will go towards becoming law. But what I do know is that the UK is on a serious spying spree. The Communications Data Bill drafted in June has as its purpose "to protect the public and bring offenders to justice by ensuring that communications data is available to the police and security". That data includes pretty much all online activity in the UK.
TAGS: Internet, Security, Government, RMR