Rumour: Leaked Images And User Manual Of HTC 8X (aka Accord) Surface
The Windows Phone 8 device reportedly sports an HD screen (720x1280) and 8 mp camera; announcement expected by month-end.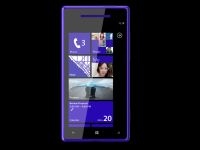 These days, Twitter seems to be the best place to look for leaks on upcoming gadgets. After leaked press shots of Nokia's Lumia 820 and 920 PureView, it's the turn of HTC to provide more grist to the rumour mills. A well-known XDA developer who goes by the moniker Football has shared a render image and reported specs of the HTC Accord through his Twitter account, as well as a schematic of the device showing its various features.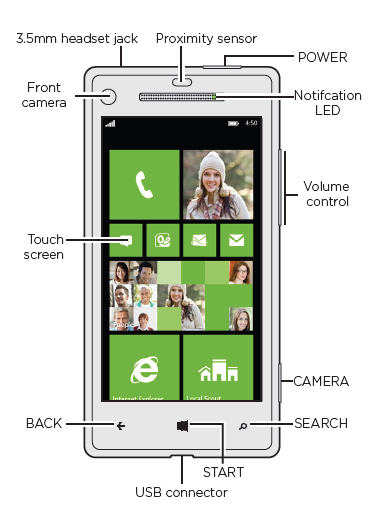 The handset is one of three phones in line to be launched by HTC, the others being the Rio and Zenith. The rumoured specs of the smartphone are as follows:
Windows Phone 8 OS.
1.5 GHz dual-core Krait CPU (Qualcomm Snapdragon S4 chipset).
4.3" Super LCD 2 display with 1280x720 pixels, giving it a density of 341 ppi, which is higher than the iPhone's 326 ppi Retina Display.
8 GB \ 16 GB of internal storage.
8 megapixel camera with 1080p video recording.
Support for NFC, Allows external microSD card.
In a later tweet, Football also revealed the cover page of the phone's quick guide user manual, which states the name as 8X, where the "8" is obviously for the WP8 platform, and the "X" indicates a flagship status, like the HTC One X for Android phones. Therefore, it looks like "Accord" was a "working title" or code name, whereas "8X" will the final retail label of the Taiwanese manufacturer's first foray into the WP8 space. It is expected that HTC will officially make an announcement of these three devices by the end of this month.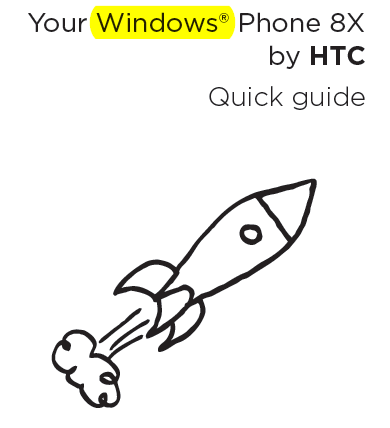 TAGS: Mobile Phones, Windows Phone, HTC, Swagatam