"Hangout" Live With Narendra Modi On Google+ Tonight At 8 PM
Ajay Devgn will host video chat event with 10 selected Google+ users; will also be broadcast live on YouTube.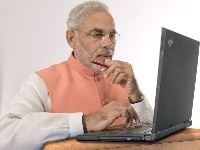 Gujarat CM Narendra Modi is all set to make history tonight, as he becomes the first Indian politician to interact with users on Google+ Hangout. Of course, the questions to be asked, as well as those who ask them, have almost certainly been carefully screened, if not altogether scripted. The event is scheduled to be hosted by Bollywood actor Ajay Devgn from 8 pm. Earlier this month, those interested in participating in the discussion were asked to submit their questions on the topic of Strong and Glorious India Long Cherished by Swami Vivekananda (no, really). As expected, most of the questions posted were not on that topic, instead querying the BJP leader on his opinion of the economy, his "vision" for the state and country (as a probable Prime Ministerial candidate in the 2014 elections), views on corruption, national security (read: Muslim insurgents and illegal Bangladeshi immigrants), how he handles brickbats from the media, and his plans for the future. Due to the limitations of Hangout, a maximum of 10 users have been selected from the question pool (probably the ones who heaped the most praise on him) for a direct "face-to-face" online chat. The rest can watch the proceedings live on his official YouTube channel.
With the announcement of this event, it cannot be denied that Modi is a true pioneer in the online and social media space among Indian politicians. He is known to be active on Facebook as well as microblogging website Twitter, with several lakh followers in each. He has also spoken out against internet censorship by the central government after it blocked several Twitter accounts and websites that were critical of the administration. It will be interesting to see if the trend set by the tech-savvy Gujarat CM will be followed by other Indian politicians, although it seems rather unlikely.

Knowing how politicians are, do you think this will actually be an unscripted, honest, face-to-face talk with netizens, or just a publicity stunt to project himself as a leader who keeps up with the times? Let us know in the comments.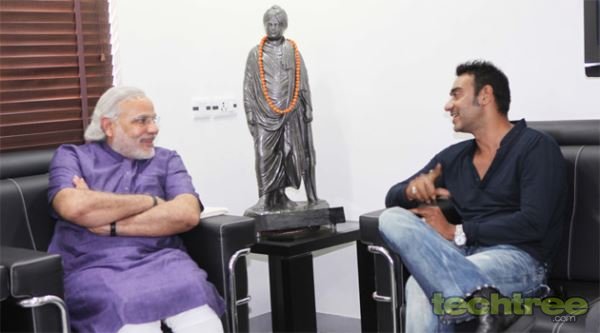 TAGS: Internet, Government, Google, Google+, YouTube, Jayesh