Download: my airtel app (Android, BlackBerry, Java, Symbian)
Pay bills, manage services, and get discount offers with this dedicated app for airtel subscribers.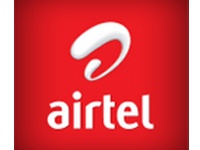 After a few consumer complaints that went against Bharti airtel, the brand will score a few barfi points with its subscribers as it has launched a dedicated app to provide more convenience to its customers. The my airtel app provides services for mobile phone, broadband, and DTH connections. Using this tool, you can enable or disable services, pay bills, recharge your account, keep track of your data usage, raise service requests, and track complaints. The app is available for all major mobile phone platforms barring iOS, but the telecom provider is expected to cover that base soon. Thanks to reader FLAMBOYZ for the tip. View more screenshots in the gallery.
Developer: Bharti airtel
Size: 584 KB – 1.7 MB
Price: Free
Platforms: Android, BlackBerry, Java, Symbian
Download: Android - play.google.com/store/apps/details?id=com.myairtelapp
BlackBerry - appworld.blackberry.com/webstore/content/130477
Java and Symbian- Send myairtel as an SMS to 54321, or scan the QR code below.

TAGS: Apps, Downloads, Telecom, Internet, E-Commerce, Android, BlackBerry, Symbian, airtel, Kamakshi