Hearing On Samsung Smartphone Ban Delayed
Samsung gets some breathing space.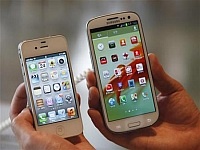 Apple's demand for getting several Samsung phones off the market – including the GALAXY S2 – will see a court hearing only on December 6. The hearing had initially been scheduled for the 20th of September.
This delay goes well with Samsung's August 28 press statement regarding the injunction: "We will take all necessary measures to ensure the availability of our products in the US market." It also tempers Apple's urgency for a full and final victory. Apple had filed the list of offending Samsung models very soon after it won the patent infringement suit.
There will be a hearing on September 20, but it will only address Samsung's request to remove the sales ban against the GALAXY Tab 10.1.
Reuters quoted analyst Peter Misek yesterday: "The evidence and weight of the case are heavily in Apple's favour. We expect... a two-thirds chance of an injunction against Samsung products." Still, with much at stake for both companies – and also, as it happens, for Google and Microsoft – we can expect twists to the legal tale in the short term.