8 Samsung Phones Could Face Immediate US Ban As Per Apple's Hit List
The iPhone maker prepares to take the next step in its battle against the Korean giant; GALAXY S2 and Droid Charge are included in the list.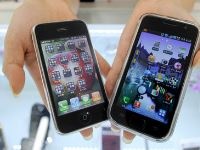 Apple has presented a list of eight smartphones from competitor Samsung that it seeks to ban in the US with immediate effect. The American company has just won a legal battle against the Korean giant in which it was awarded more than a billion dollars as compensation. However, it would have been too naïve to assume that the company was content with the ruling as it has now decided to take the battle in the next imminent step to eliminate its competitor at least from USA. The list includes eight older smartphone models: the GALAXY S 4G, GALAXY S2 AT&T, GALAXY S2 T-Mobile, GALAXY S2 Epic 4G, GALAXY S Showcase, GALAXY Prevail, GALAXY S2, and Droid Charge, while the lawsuit had mentioned 28 devices of which, many are no longer available. Ironically, Apple has not mentioned the GALAXY S III, which is Samsung's flagship at the moment, and it was not included in the suit either, but it is only a matter of time that the smartphone may also be included in the list.
Samsung, on the other hand, has said that it will do all that is necessary to ensure that its products remain available in the US and has already started modifying infringing features with cooperation of various carriers. It remains to be seen whether the ban can be effectively enforced, but one thing is for sure that Samsung will have to delay its products as it tries to redesign its products in a bid to work around the ruling. Google's Android will also be forced to reconsider as to whether its UI should continue to appear similar to the iPhone's icon-based interface as Apple can try to get a ban on all such devices that try to copy what it offers.
TAGS: Mobile Phones, Apple, Samsung, GALAXY, Jayesh