LG Announces Android 4.0 Optimus G: World's First Quad-Core Phone With 4G LTE
ICS-based smartphone sports a 4.7" screen, 13 mp main and 1.3 mp front camera; will debut in Japan followed by global launch in September.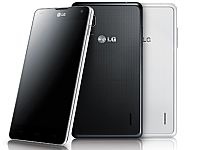 The "world's fastest Android" had better watch its back, because here comes the competition. LG has officially announced its first 4G LTE smartphone, called the Optimus G, which is also the world's first quad-core cell with inbuilt 4G LTE capability. The handset will be launched in Japan first through telecom operator NTT DOCOMO, followed by a global version that will first break cover in Korea next month. The pricing details have not been announced as yet.

Powered by the Snapdragon S4 Pro chipset with a quad-core 1.5 GHz Krait CPU, this Android 4.0 (Ice Cream Sandwich) based device will become the manufacturer's next flagship smartphone. Here's the full list of specs as per the company press release:
2G, 3G, and 4G LTE compliant.
4.7" WXGA True HD IPS+ display (768x1280, ~320 ppi), 15:9 aspect ratio, .
Qualcomm Snapdragon S4 Pro System On Chip with quad-core 1.5 GHz Krait CPU, Adreno 320 GPU, and 2 GB of RAM.
Android 4.0 (Ice Cream Sandwich).
Bluetooth 4.0, Wi-Fi, USB 2.0, Assisted GPS, MHL, DLNA, NFC.
32 GB internal storage, no microSD slot.
1.3 mp front and 13 mp main camera.
5.2" (l) x 2.7" (w) x 0.3" (8.45 mm) (d), 145 grammes.
2100 mAh battery with extended lifespan of 800 cycles, as opposed to 500 cycles for regular batteries.
The smartphone boasts of a newly-developed G2 Touch Hybrid Display that claims to be the thinnest LCD display around, while at the same time being more impact resistant. The UI also has a new feature called Dual Screen Dual Play, wherein you can view different content on the phone's screen and its TV output. Thus, you can watch a video on the TV while flicking through images on the phone.

The camera app has also been taught a couple of new tricks.Time Catch Shot automatically shoots images just before the shutter button is pressed and displays them, in case you missed that perfect shot by a fraction of a second. Cheese Shutter provides voice control of the shutter button. As the name implies, instead of depressing the shutter, you can instead say "cheese!" (or possibly some other voice command) to snap a picture. This should help to further reduce camera shake, since depressing the shutter button inevitably produces some movement. However, we will have to wait till a real-world test is performed to see if factors like the accent affect the voice recognition. Still, it's a pretty cool feature to have.

Of course, the Optimus G will take at least a few months to hit Indian shores. Care to guess what its price will be then?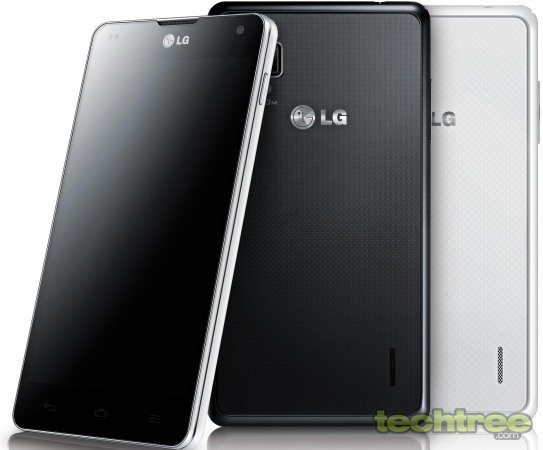 TAGS: Mobile Phones, Android, LG, Optimus, Kamakshi