Now, Apply For An MTNL Connection From The Comfort Of Your Home
Users in Mumbai and Delhi can ask for a new connection online or via SMS.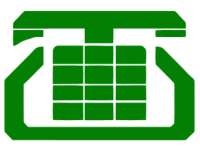 Telecom operator MTNL, which offers mobile, landline, and broadband connections in Mumbai and Delhi, will now let users apply for a connection simply by sending an SMS. You can also request for it online, a company official said. Potential customers need to text MTNL to 98685 52121 from any mobile number to initiate the process. MTNL Executive Director AK Bhargava said that the message will be charged as per normal SMS rates. A similar service for Delhi-based users has been made available through MTNL Delhi's website, wherein you have to enter your contact number and hit Submit right on the main page.
Subscribers in Mumbai can SMS BB for broadband or LL for landlines to 98698 89988. For more information, you can also call the toll free number 1800 - 221 500, or use the MTNL Mumbai website to fill out a form at the bottom of the page.
Bhargava confirmed that once a request reaches the company, details are sent out the sales team, which will arrive at your home to complete the formalities and pick up the paperwork. Apart from this new setup, the telecom provider has also launched a toll free number, 1800 - 111 503, for customers who would like to switch to MTNL's services using the mobile number portability service. Whether anyone would actually want to shift, given its sub-standard performance in the mobile arena, is another matter altogether.

What has been your experience regarding MTNL's service and customer support in the mobile and broadband segments? Let us know in the comments.
TAGS: Telecom, Government, Internet, Kamakshi