Court Orders Samsung To Pay $1.05 Billion To Apple For Copying iPhone
Apple applauds the verdict saying "stealing isn't right", while Samsung calls it "a loss for the American consumer".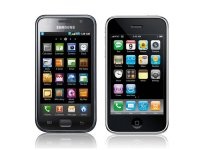 The verdict is out on what is being considered as one of the biggest legal battles in the technology world. "Fandroids" will now have a hard time facing Apple fanboys since the jury has ruled in favour of the Cupertino-based company. The court believes that Samsung has indeed infringed upon the Apple iPhone's design patents, and must pay $1.05 billion (Approx Rs 55,41,00,00,000) in damages. Matter could have gone much worse for the Korean giant, since Apple had originally made an appeal for around $2.5 billion in damages. However, the jury concluded that Samsung only copied the iPhone and not the iPad, which has saved Samsung quite a bit of money and earned it a little saving grace.

In the last couple of months, Apple presented plenty of evidence targeting Samsung's GALAXY lineup of products. Interestingly, during the trial Apple's lawyer also put a Nokia Lumia phone on display in the court to make a point that "Not every smartphone needs to look like an iPhone". Samsung, on the other hand, too had alleged Apple of infringing some of its wireless standards and UI related patents. The jury, however, wasn't convinced and gave Apple a clean chit.

Here's what Apple had to say after the win:
"We are grateful to the jury for their service and for investing the time to listen to our story and we were thrilled to be able to finally tell it. The mountain of evidence presented during the trial showed that Samsung's copying went far deeper than even we knew. The lawsuits between Apple and Samsung were about much more than patents or money. They were about values. At Apple, we value originality and innovation and pour our lives into making the best products on earth. We make these products to delight our customers, not for our competitors to flagrantly copy. We applaud the court for finding Samsung's behavior willful and for sending a loud and clear message that stealing isn't right."

To cover up a bit of its embarrassment, Samsung also issued a statement:
"Today's verdict should not be viewed as a win for Apple, but as a loss for the American consumer. It will lead to fewer choices, less innovation, and potentially higher prices. It is unfortunate that patent law can be manipulated to give one company a monopoly over rectangles with rounded corners, or technology that is being improved every day by Samsung and other companies. Consumers have the right to choices, and they know what they are buying when they purchase Samsung products. This is not the final word in this case or in battles being waged in courts and tribunals around the world, some of which have already rejected many of Apple's claims. Samsung will continue to innovate and offer choices for the consumer."

Considering its previous quarter's profit of around $5.9 billions, Samsung surely won't have any difficulties paying the fine. However, this will be looked upon as a warning signal by other manufacturers using Google's mobile platform. So don't be surprised if Android phone manufacturers start switching to Microsoft's Windows Phone 8 to avoid such consequences. This could probably the first time when the guys at Redmond must be happy with Apple's victory.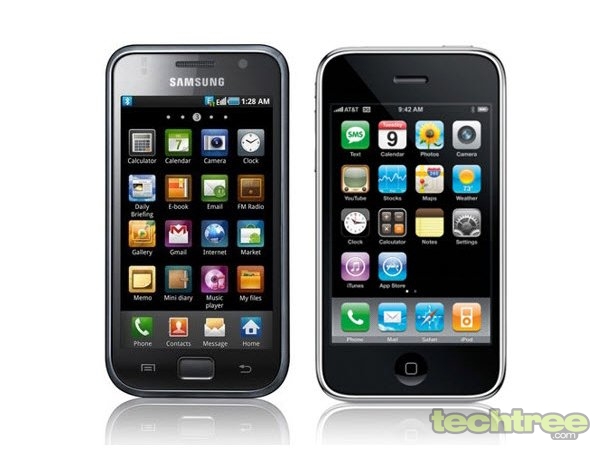 TAGS: Mobile Phones, Tablets, Android, Apple, Samsung, iPhone, GALAXY, ck