Rumour: Samsung GALAXY Player 5.8 Leaked, Sports Android 4.0 And Huge 5.8" Screen
Android 4.0 (ICS) PMP looks very similar to the GALAXY S III; also features a 3 mp camera.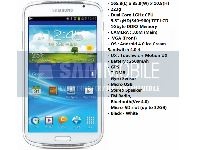 Mobile phones and tablets are not the only thing that Samsung is looking to launch in the coming weeks. The Korean electronics giant is reportedly planning to release a new version of its media player, called the GALAXY Player 5.8 (aka YP-GP1), which will flaunt a 5.8" display with pixel dimensions of 540x960. According to a leaked photo, the Android 4.0 device (spelt as "Ice Cream Sandwitch") will be powered by a 1 GHz dual-core CPU with 1 GB RAM. The player is tentatively expected to be shown off at the IFA 2012 event to be held in Berlin from 31st August to 5th September.
The leaked photo shows a device that appears very similar in styling to the GALAXY S III with its all-white rounded body, while the top and bottom have speaker grilles. It will be capable of shooting 3 mp snaps using its rear camera, while a front VGA camera facilitates video chat. The amount of internal storage has not been mentioned, although it can support up to 32 GB via its microSD slot. Although an HDMI-Out port has not been mentioned in the list, you can expect it to be present since a PMP has to be able to output content to a big screen. We will not have to wait for long to find out the actual specifications if the device will be launched at the event as rumoured. If you ask me though, a screen as large as this one should have a Super AMOLED panel instead of an ordinary TFT. Moreover, its pixel density works out to only about 190 ppi, which is rather low for a PMP. Therefore, these specs should be taken with a pinch of salt.

What do you think should be the price of this player to make it a viable challenger to the iPod touch's domination? Let us know in the comments.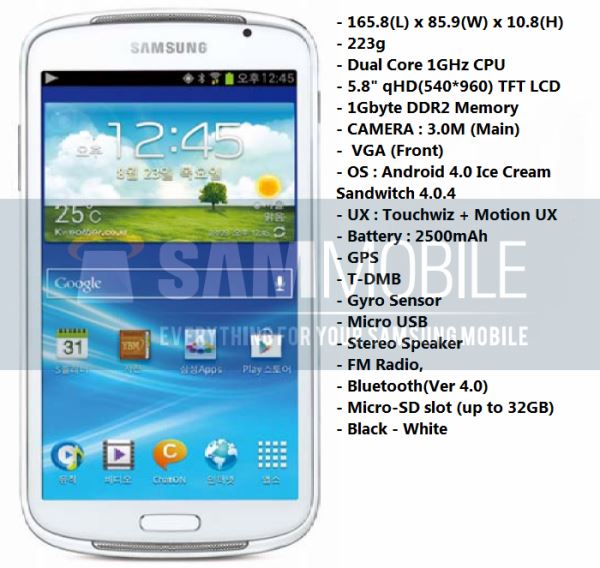 TAGS: Media Players, Events, Android, IFA, Samsung, GALAXY, Jayesh