Rumour: Press Shots Of Sony's 9.4" Android Xperia Tablet Leaked
Speculated to feature a Tegra 3 chipset and 8 mp camera, is expected to be unveiled at IFA 2012.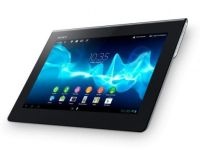 According to the latest rumour doing the rounds, Sony seems to be readying a new Android tablet. This is a rather brave move, considering its previous attempt crashed and burned at the market. Going by what appears to be a bunch of press shots, Sony's next slate will be thinner than the Tablet S, but will retain its unique fold-out design to some extent.

Currently, the exact name of this slate is still unknown. However, since the pictures display Xperia branding, the grapevine is calling it the Xperia Tablet. While confirmed hardware details are unavailable, Sony fansite XperiaBlog.net has hazarded the following specs in a previous leak about the tablet, taken from a company presentation:
9.4" screen with pixel dimensions of 1280x800.
NVIDIA Tegra 3 chipset.
8 mp rear camera, 1 mp front camera
6000 mAh battery with 10 hours of operation.
Aluminium clad, splash-proof body that's 40% thinner than the Tablet S.
Runs Android 4.0 (Ice Cream Sandwich).
The Xperia Tablet is expected to be unveiled at the IFA 2012, which will begin on the 31st of this month. Check out the gallery below for more product shots.