Pioneer India Showcases 2012 Lineup; Includes High-End LX Series AV Receivers
New range consists of seven AV receivers, two home theatre systems, a Blu-ray player, and a DVD player.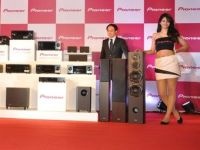 Pioneer, a renowned brand among car-audio enthusiasts, launched its 2012 product lineup today at an event in Mumbai. This year's range has been expanded to include the LX series AV (Audio \ Video) receivers and HTIB (Home Theatre In A Box) packages.
The product models launched under the LX series are the SC-LX86-K, SC-LX76-K, and SC-LX56-K. The receivers are equipped with 9.2 channel sound, audiophile-grade Class D amplifiers, 4K HDTV support, image optimization and calibration tools, automatic phase control to produce a clear sound, Android compatibility over MHL that allows you to play media from your smartphone through the HDMI port, DLNA support to play audio over your home network, and compatibility with Apple's AirPlay feature to stream songs and videos from your iDevice. Furthermore, they also come with a remote control application called the iControlAV2012 for Android and iOS devices. The series starts from an MRP of Rs 30,000.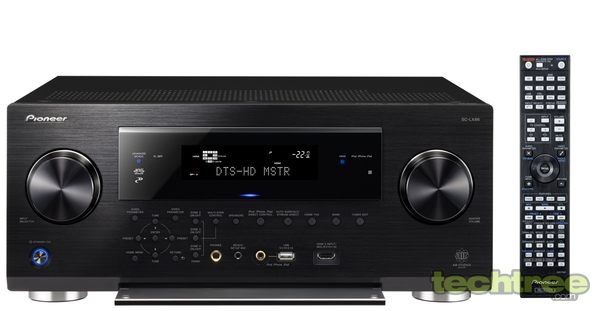 The SC-LX86-K Audio \ Video Receiver.

The other AV receivers are an upgrade over previous models, the new product numbers being the VSX-1122-K, VSX-922-K, VSX-822-K, and VSX-522-K. The 1122-K and 922-K support 7.2 channels and eight HDMI inputs, whereas the 822-K and 522-K feature 5.1 channel audio and six HDMI inputs. Common features include support for iDevices via AirPlay as well as a direct connection (cable included), DLNA compatibility, Bluetooth A2DP capability, vTuner internet radio, HDMI with 3D, a remote control app for Android and iOS devices, and support for Air Jam (described below).
Along with the AV receivers, Pioneer has also launched two new home theatre packages aimed at mass-market consumers, the HTP-822ES and HTP-RS52. The 822ES features Air Jam, an iOS application for smartphones and tablets, which according to Pioneer, is a blessing for your house parties. Through the Air Jam app, the 822ES can pair with up to four different iDevices via Bluetooth, then accept songs from each gadget to create a "group playlist" — thus making the music a "social" experience.
Lastly, Pioneer also unveiled the BDP-LX55 Blu-ray player, which boasts of high-quality audio parts and a five-star rating from WhatHi-Fi.com, as well as the DV-3032KV DVD player. Currently, the products can only be purchased through brick-and-mortar Pioneer-authorised dealerships, but the company representative at the launch hinted at talks of a collaboration with Vijay Sales and Reliance Digital to place the products in chain stores. In the meantime, you can obtain more information about the products by calling Pioneer's toll-free helpline number: 1800 103 5787.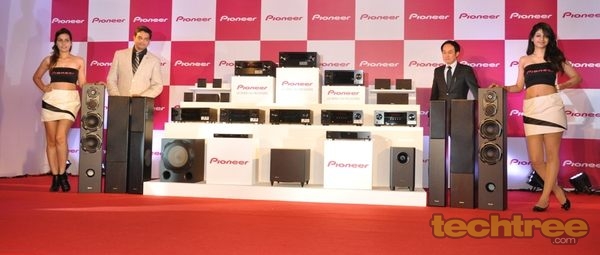 Sorry, the girls are not included in the package deal.
TAGS: Speakers, Home Theatre, Blu-ray, Media Players, 3D, Pioneer, Rizwan