Wikipedia Knocked Offline For Over Two Hours Due To Cable Snap
Multiple cable faults leads to website becoming inaccessible for many last evening; mobile version remains unaffected.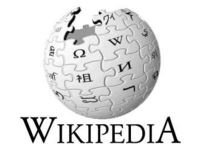 Wikipedia.org, the online encyclopaedia and one of the world's most popular websites, suffered from an outage on Monday evening at around 1900 hours IST (1330 GMT) for over two hours. The reason was that the main communications cable near its data centre at Florida was cut at two places, presumably by accident. The cable took over an hour to repair, but services continued to be affected for at least another hour thereafter.

The website is also hosted on another data centre at Virginia, and while it was fully operational, it obviously found it difficult to handle the increased load. Due to this, the popular website became inaccessible to many users. However, the mobile version of the website remained online during the entire episode. Even after the resumption of services though, performance issues continued to be seen with the site's API for some time. Meanwhile, the website has ruled out any act of sabotage, with Wikimedia Foundation's (the organization that runs Wikipedia.com) UK spokesman David Gerard joking that the website's infrastructure depended on "gaffer tape and string" due to limited financial resources.

Wikipedia has become a popular reference website as its user-generated content covers practically everything under the sun and is usually up-to-date — although the information provided may not be reliable when it comes to controversial topics or matters of opinion, since it is open for anyone to edit and post. Despite its constant struggle for funding, the site has rarely, if ever, suffered from outages. However, earlier this year, Wikipedia downed its shutters during a self-imposed 24-hour blackout against the US's SOPA laws. For the technically inclined, you can check the website's availability and outage history through this URL.

How often do you use Wikipedia? What if the website was inaccessible for a week or more? Would you feel lost and helpless, the way some people feel when they're denied access to Facebook? Let us know in the comments.