Mozilla Evangelist Posts Official Screenshots Of Upcoming Firefox OS For Smartphones
While the OS looks heavily "inspired" by Android and Symbian Belle, it emphasizes usability on lower-end handsets.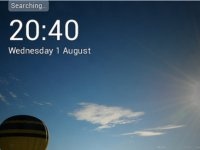 We have seen the demise of HP's webOS and Nokia's MeeGo platform. This shows how tough it is to survive in a market dominated by iOS and Android devices. However, this hasn't stopped Mozilla from working on its own mobile platform, called Firefox OS (formerly known as Boot to Gecko). A month ago, the organisation had said that the first wave of devices based on its OS would be manufactured by Alcatel and ZTE. While there's no word on when it will actually hit the market, a bunch of recently-released screenshots hint that the project is moving ahead at a good pace.

Interface-wise, the OS appears to be heavily inspired from the Android and Symbian Belle platforms. Specifically, the Settings and Dialer screens look very similar to the Android version. On the other hand, the rounded icons are reminiscent of the Belle OS. In any case, at least it now looks more polished than what Mozilla had shown earlier. Robert Nyman, Technical Evangelist for Mozilla, who published these images in his Flickr account, tweeted that this was "...a work in progress and changes all the time". Therefore, the final product may not look exactly like these screenshots.

Many Android fanboys will be quick to dismiss this OS by calling it a clone. However, Mozilla is trying to optimize this platform for entry-level smartphones. If it manages to do that well, it might end up winning a significant market share. What's your take on this new OS? Will Mozilla succeed in replicating the success it achieved in the browser space? Check out the gallery below for more screenshots.

TAGS: Mobile Phones, Mozilla, Firefox, ck