India Post Announces Mobile Remittance Scheme In Collaboration With BSNL
Will greatly speed up the process of sending money orders; first phase will include Kerala, Bihar, New Delhi, and Punjab.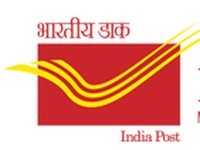 With Raksha Bandhan just around the corner, many brothers who are away from home are probably looking for a convenient way to send money to their sisters. Common with people of the older generation, money orders have been a popular, albeit slow way to send small amounts of money in a secure manner. To make the entire process easier and faster, the postal department has decided to go tech-savvy, tying up with BSNL for a mobile remittance scheme, which will come into force in a few days from now. Chief Postmaster General (Kerala Circle) Shoba Koshy said that in its first phase, this service will be available in Kerala, Bihar, New Delhi, and Punjab.
Under this scheme, when a person sends money through a post office, it will send across a text message to the destination post office with details of the recipient and the amount that needs to be remitted. Koshy also added that the entire postal network, comprising of 1,55,000 post offices across the country, will soon be computerised. Other services in the pipeline include an e-post facility (to replace conventional letters), international money orders, an electronic money order scheme through which a maximum of Rs 5,000 can be sent along with a message, and a pick-up facility to send money orders from your doorstep. Whether BSNL's network will actually be up to the task of handling tens of thousands of transactions a day is another matter altogether. Do you think that the postal department will be able to implement this in a glitch-free manner? Let us know in the comments.
TAGS: Telecom, Government, E-Commerce, BSNL, Kamakshi