Lenovo's ThinkCentre M72e And M92p Stake Claim To "World's Smallest Business PC" Title; Prices Start From Rs 23,500
Feature Intel Core i7 CPUs and up to 1 TB HDDs; enterprise-only for now, but Lenovo hints at consumer version soon.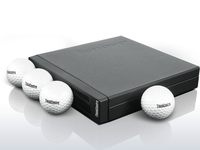 The idea of a small but powerful desktop PC appeals to many. Addressing this market segment, Lenovo has introduced two new computer models — the ThinkCentre M72e and ThinkCentre M92p. Both models boast of a very small form factor, yet can pack in quite a punch in terms of performance. Made-to-order for enterprise customers only, the PCs can be fitted with third-generation Intel Core i5 processors and equipped with up to 16 GB of RAM (32 GB for the M92p), along with a 1 TB HDD (or 128 GB SSD for the M92p). On the connectivity front, they offer the usual Wi-Fi, Bluetooth, and a number of USB 2.0 ports (USB 3.0 for the M92p).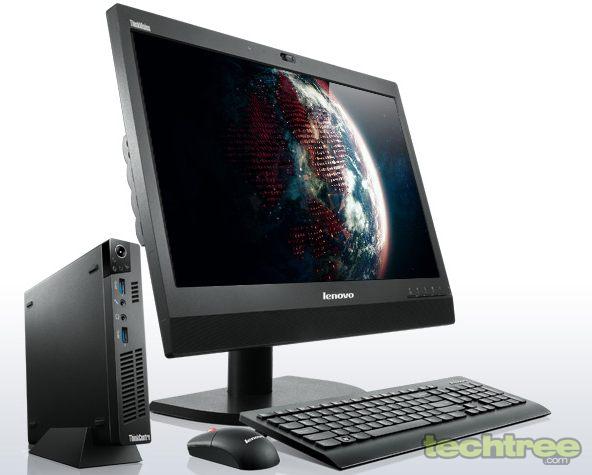 So how small is the product? Its dimensions are 1.4" (w) x 7.1" (d) x 7" (h) — as a frame of reference, it is slightly bigger than a 3.5" external hard disk enclosure. An alternative comparison, which the corporate types will find easier to understand, is that the PC is no thicker than a golf ball. Since the products are meant for businesses, their build quality is impressive. The PCs ship in a rugged metal enclosure, with a VESA mounting bracket for multiple mounting options — say, behind the LCD monitor's stand, or even under your desk.

The ThinkCentre M72e and M92p are priced at Rs 23,500 and Rs 26,500 respectively for the base variants, which include an Intel Celeron Dual-Core processor, 2 GB of RAM, and a 320 GB hard disk. Unfortunately, both products are not available for home users. The Lenovo rep at the launch event did hint at introducing a model for consumers, but declined to comment officially. So unless you can find 50 or more other fellow-purchasers for these products, you'll only find them at the unfriendly neighbourhood soulless corporate's office.