Nokia's Press Invite Hints At Lumia 900 and 610 Launch Tomorrow
The Windows Phone flagship handset is expected to feature branding from the new Batman movie "The Dark Knight Rises".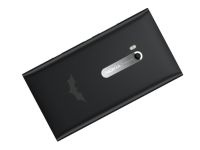 Nokia will be holding a press conference tomorrow, probably to launch its new handsets. Since the company's Director — Smart Devices for India, Vipul Mehrotra, will be present for the event, you can expect that a new Lumia smartphone will be launched.
The media invite is themed on the new Batman movie. This means we're likely to see the release of the Nokia Lumia 900 — The Dark Knight Rises Limited Edition handsets that are currently available only in the UK. Along with this flagship phone, the pocket-friendly Lumia 610 is also expected to reach our shores.
The Lumia 900 features a 4.3" AMOLED screen, 1.4 GHz processor, 8 mp rear and 2 mp front camera, and 16 GB of internal memory. On the other hand, the Lumia 610 settles for a 800 MHz CPU, 3.7" screen, 5 mp camera, and 8 GB of internal storage. Although these Windows Phone 7.5 handsets look promising, I think many potential buyers may give it miss and wait for Windows Phone 8 based handsets instead.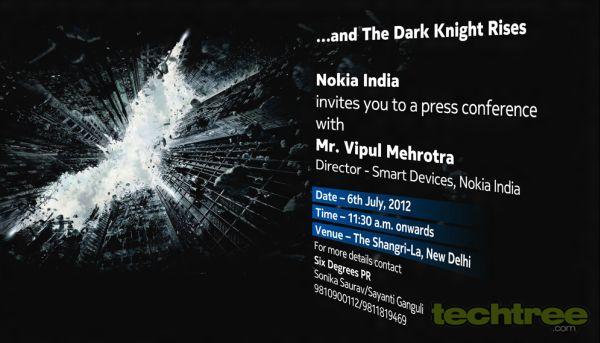 TAGS: Mobile Phones, Windows Phone, Nokia, Lumia, ck