Sony Xperia mini Gets Android 4.0 ICS
Update can be downloaded with the PC Companion Tool, but only if the Sales Item number appears in Sony's list.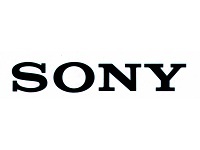 Sony's ICS rollout schedule is moving pretty swiftly, as a few of its smartphones have already received the update. The Xperia active was the latest to be updated, whereas devices such the Xperia S and others are in the process of getting an update. It has now come to light that the Sony Xperia mini ST15i (not to be confused with the first-gen Xperia X10 mini) is being updated as well. Sony has made the announcement public on its blog, complete with download instructions. However, there is a catch. Users must verify if the eight-digit SI (Sales Item) number under the phone's battery matches with the list provided by Sony. Only then can the phone be updated through the PC Companion or Bridge For Mac software.
Users have given favourable reviews to the update, and it is believed that the phone's battery life has received a minor bump. While it's commendable that Sony still supports its entire 2011 lineup of Android smartphones, many feel it's a little too late, since there's a new version of Android already on the horizon.

TAGS: Mobile Phones, Android, Sony, Xperia, Chethan