Rumour: Base Versions Of Microsoft Surface And Surface Pro Will Cost $600 And $1000
TheNextWeb.com quotes industry sources for pricing estimates of the newly-announced Windows RT and Windows 8 Pro devices.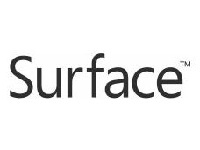 With little information available about the price of the Microsoft Surface, TheNextWeb.com has received inputs from sources close to MS that the two tablets will be priced at $600 (Rs 34,000) and $1000 (Rs 57,000) respectively. While it might seem a little over the top when compared to other devices, the Surface is a hybrid tablet with more functionality than conventional ones. Whether the consumers will give a nod of approval though is the question being raised. The prices mentioned are supposedly for the entry level versions. The Tegra version is said to come with 32 GB, while the Surface Pro starts off at 64 GB. Furthermore, the slates are believed to available in Wi-Fi only models. That will be another big minus, if it turns out to be true.
What's interesting here is that the Intel i5 based Surface Pro is priced along the lines of Apple's MacBook Air, which could give it some healthy competition. It would make sense to think of the Surface Pro as a type of ultrabook. While it's widely believed that Microsoft will sell the Touch Keyboard and Type Keyboard separately, it's possible that MS could include them with either of the tablets. This would, in fact, justify its high pricing. These is however mere speculation of course, so I can't say for sure.

The Surface is set to be in a league of its own, which is evident from its rumoured pricing and features. Its Android and iOS contemporaries are available for much cheaper, so it all depends on how Microsoft markets the Surface. We'll keep an eye out for any new developments.