Microsoft: Existing WP Handsets Will Receive Windows Phone 7.8 Update
Includes a few UI elements of Microsoft's upcoming mobile platform, will be delivered after WP8 is released.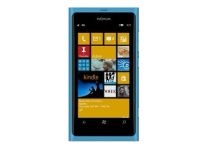 There have been plenty of speculations on whether the current crop of Windows Phone devices will be upgraded to WP8. Finally, Microsoft has put all the rumours to rest by denying the latest OS to existing phones. However, as a consolation, the guys at Redmond have promised the Windows Phone 7.8 update to such devices.
Microsoft's Joe Belfiore, said that due to some hardware constrains, WP8 won't work on current devices. However, to make sure that existing customers don't feel left out, a few UI elements of the upcoming OS will be delivered as Windows Phone 7.8 update. Although details regarding this update are scarce, it will include an improved homescreen for sure.
The software giant is expected to deliver this update "sometime after Window Phone 8 is released". This means that you'd be lucky if they start the rollout before October.
TAGS: Mobile Phones, Windows Phone, Microsoft, ck