WWDC 2012: Apple Unveils 15.4" Retina Display MacBook Pro
Also announces an upgraded lineup of the MacBook Air and MacBook Pro notebooks.
A lot was expected from the Worldwide Developers Conference, and Apple delivered. The company has announced a refreshed lineup of its existing MacBooks. The 11.6" and 13.3" MacBook Air (dual-core i5), the 13.3" (dual-core i5 and i7), and 15.4" MacBook Pro (quad-core i7) will now sport a faster CPU and configurable RAM. The top of the line 13.3" and 15.4" MacBook Pros will now come with 8 GB of RAM by default. The 17" MacBook Pro however, has been axed.
Just when we thought that Apple was done with the MacBooks, Phil Schiller surprised the world with a new 15.4" super-slim MacBook Pro. Besides weighing only 2.02 kg and being 0.71" thick, the new MacBook Pro will feature a Retina Display screen with pixel dimensions of 2880x1800 (220 ppi). Due to its slim form factor, this new Mac will feature a Solid State Drive of up to 768 GB, which means a fast boot up time like the MacBook Air with that extra bit of raw power. An Intel i7 (quad-core Ivy Bridge) processor is on board too, clocked at either 2.3 GHz or 2.6 GHz, with 8 GB of RAM that can be expanded up to 16 GB. It will also feature NVIDIA's Kepler GPU, which has replaced the earlier AMD Radeon.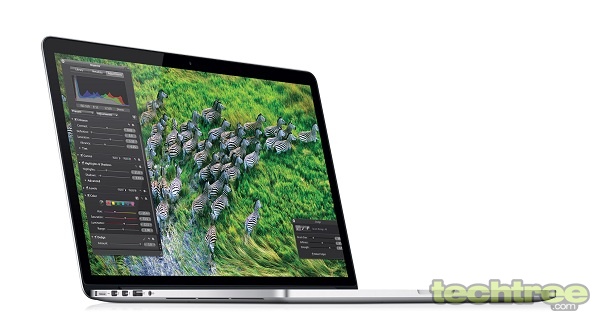 This new MacBook however, will not be easy on your pocket. The entry-level variant will cost Rs 1,53,000, while the slightly upgraded variant will set you back by Rs1,92,000 as mentioned by Apple India. What sets the two models apart is the processor's clock speed and flash storage, which you can check out on Apple's website. All new the MacBooks will come with OS X Mountain Lion. Existing users can purchase it for $19.99, which is roughly around Rs 1100.