WWDC 2012: Tim Cook Unveils Apple iOS 6
Includes new Maps, Facebook integration, and improved Siri; will be released later this year.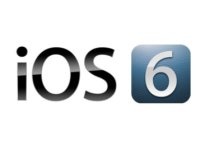 Tim Cook unveiled iOS 6 yesterday at the Apple Worldwide Developers Conference (WWDC) 2012. Key features of the new iteration include Facebook integration and a brand new Maps application. Apart from that, there will be improvements in Siri, FaceTime, and Safari as well. The most important addition though is Apple's own navigation software that will replace Google Maps. Similar to Nokia Maps, this app will offer turn-by-turn, voice guided navigation with real-time traffic updates. However, there's no word on whether it will guide you in offline mode too.

It's about time Apple delivered deep Facebook integration with its iDevices. With iOS 6, FB has been integrated throughout the UI. Reportedly, you can now ask Siri to post your updates. Moreover, Facebook events and friend details will also be integrated into Calendar and Contacts.

Moreover, Siri will now comprehend more languages including Chinese, Japanese, and French; but we are not sure if it will follow accents. The feature will also be make its debut on the new iPad. This virtual assistant will now be able to answer queries regarding sports, dining, and everything under the sun. You can also ask Siri to start an app for you. Moreover, Apple is working with car manufacturers to integrate Siri into select voice control systems. Using the voice command button on your steering wheel, you'll be able to ask Siri questions without taking your eyes off the road.

Apart from these features, FaceTime has finally received 3G support along with Wi-Fi connectivity. You can also save web pages in Safari for offline reading. Devices eligible for the new OS include the iPhone 3GS, iPhone 4, iPhone 4S, iPad 2, new iPad, and fourth-generation iPod touch. While iOS 6 is currently available for developers, the final product will be released later this year.