Anonymous Holds Street Protest Against Web Censorship In Mumbai
The fight against internet regulation spills out into the real world.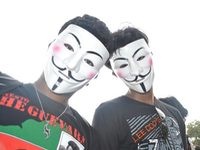 Today was a big day for Anonymous India, as it rallied people to stand against internet censorship across India. We were present for the protest at Mumbai and were tweeting from the venue.
The Mumbai edition of the protest saw a turnout of around 100 people, gathered at a small cordoned-off section of Azad Maidan. While they were expecting more to show up, the people behind the iconic Guy Fawkes mask were nevertheless enthusiastic.
When we questioned an attendee on why no one was stepping out of the designated protest area to interact with the general public, here is what he had to say, "The police are un-cooperative. They have said that if anyone is seen outside this area wearing a mask, he will be arrested. This is playing a dampener on raising awareness about the issue".
After the protest ended, the organizers were heard saying that this was only phase 1 of the protests, with more to follow. Here are some pictures of the event, with more in the gallery below.


Raising awareness about the cause.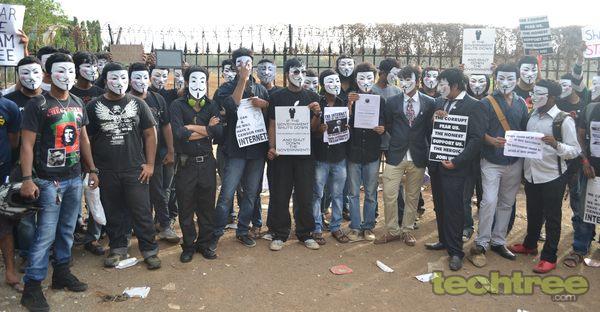 Around 100 people turned up for the protest.
TAGS: Internet, Government, Anonymous, Rizwan