Somnox Introduces A Sleep Robot You Never Asked For
The smart pillow comes with speakers to calm you down.
Every technology exhibition has its own share of quirky products. In IFA 2018's case, Somnox Sleep Robot takes the cake for being the most weird gadget.
It is an electronic pillow that looks like a bean. It comes with built-in speakers and lights. The company claims that the Somnox Sleep Robot "works by using cognitive and simulated human breathing techniques to accelerate the process of falling asleep". It also states that slow breathing is essential to naturally reduce stress. Using the companion app, you can play meditative music and ambient sounds from the smart pillow. Users can also upload their own audio files to the app.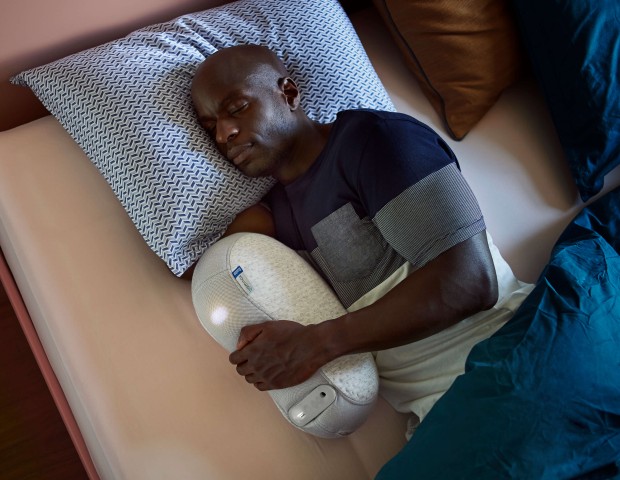 The Somnox Sleep Robot is fitted with sensors that can detect that you are asleep and switch off on its own.
The Somnox Sleep Robot is available for pre-order on their webshop with a delivery estimated in October 2018. From November 2018, the Sleep Robot will be available online and in retail channels throughout North-America and Europe for 549 euros.
TAGS: IoT