Honor 10 Update Brings EIS, Party Mode App To Indian Users
A new update is being rolled out to Honor 10 users in India.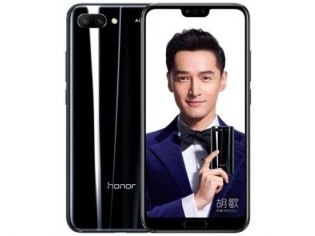 In line with its commitment to provide best smartphone experience to its users, Honor, Huawei's smartphone e-brand for digital natives, today announced the rollout of another software update that includes EIS (Electronic Image Stabilization), Party Mode and other features. EIS feature brings stability when recording videos on Honor 10 and can be switched on or off through the camera settings.
The Party Mode feature in Honor 10 allows multiple compatible devices like Honor 10, Honor View 10 to be connected for playing the same song simultaneously. In Party Mode feature, user can connect upto seven compatible devices to sync music for an amazing music experience. To enable the Party mode feature:
· Go to Party Mode > Start Party/ Join Party (through Wi-Fi, NFC, or QR Code Scan)
· On starting the party mode, the phone will be the Master and the user will be able to control the Music/ Songs and the volume of all other phones
· Other phones will act as a speaker
Honor 10 is available at an attractive price of INR 32,999 and for purchase at Flipkart store. The phone has 24MP+16MP dual-lens AI camera which is developed and supported by the AI chipset with built-in NPU, which means it recognizes 500+ scenarios in 22 categories in real-time. It can pinpoint the outlines of various surrounding objects, like the sky, plants, people or even a waterfall, and identify their locations instantly. This feature is supported by the industry-first Semantic Image Segmentation technology, which allows the Honor 10 to identify multiple objects in one single image. It is here where the Honor 10 really stands out from the crowd. These industry-first Honor 10 features apply scene-specific parameters to each photo in real-time when taking a picture, making every photo a professional shot with just one click. Not only is the rear camera supported by AI 2.0 technology, the Honor 10's 24MP front camera is the intelligent selfie companion. It supports 3D face recognition, optimizes facial details and detects over a hundred facial points to pixel-level accuracy. The front camera also supports studio lighting effects with a range of lighting conditions. The advanced and precise facial recognition ensures an accurate bokeh, and captures subtle features of everyone's face, even in a 'groufie' shot.
The Honor 10 is powered by an independently built-in NPU processor. The 6GB RAM and 128GB ROM storage gives sufficient space to stock all the exciting moments recorded in galleries, apps and files. The Honor 10 comes with the 3,400 mAh (typical value) battery. The Honor 10 is based on the latest EMUI 8.1, which represents an overall upgrade in software function and capability, and particularly features the Clear Talk function, it reduces background noise in a windy environment when users want to talk using the hands-free on the road, and it also increases the volume of whispering for quiet conversations.
TAGS: Smartphones, Honor 10