FiiO Launches The BTR1 DAC And aptX Bluetooth Amplifier
It comes at Rs 3,990 and features an aluminium body accompanied by a battery that can last for more than 8 hours.
FiiO has today announced the launch of the BTR1 DAC & aptX Bluetooth amplifier in India at an MRP of Rs 3,990, which is now available for purchase from online stores, local retailers and our official website www.fiio.co.in.
According to a recent press release, the BTR1 uses the high performing AK4376 DAC to perform digital decoding duties. Compared to the typical Bluetooth integrated solution, its decoding capability (up to 384 kHz / 32 bit audio) as well as its output power and signal-to-noise ratio are all noticeably better. All of this ensures a stable, high quality Bluetooth audio experience that will bring you closer to how your music was intended to be heard.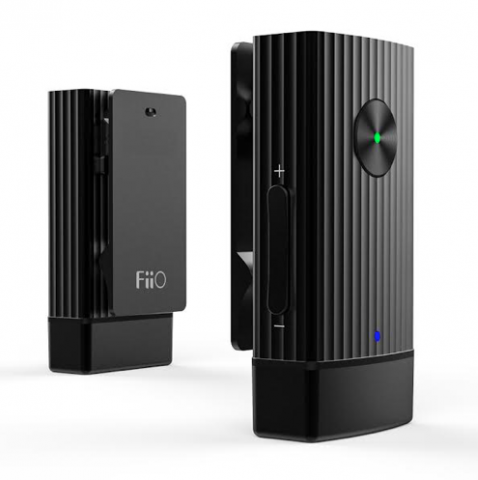 Speaking about its other features, it is worth noting that the bluetooth amplifier comes with an aluminium body with metal clip, while its battery can last for more than 8 hours when being used. It also supports voice calls with its built-in omnidirectional microphone.
With the BTR1, you can simply connect your great-sounding 3.5mm headphone to it and instantly get superb sound, even if your smartphone doesn't have a headphone jack. Not only is the BTR1 compatible with both iOS and Android devices, it also supports TRS and TRRS CTIA headphones.
After connecting the BTR1 to iOS devices and some Android devices, you can check how much battery is left in it. For instance, when paired with an iPhone, you can check the amount of battery remaining in the BTR1 under its own special widget. This seems to be another important feature that comes with this amplifier.
TAGS: FiiO