PTron Launches Curved Screen Smart Watch At Rs 1,299
The smartwatch named 'Rhythm' is exclusively available on LatestOne.com.
PTron has today announced the launch of its new smart watch in the budget range, dubbed as 'Rhythm', featuring Bluetooth technology, camera, and a SIM card slot.
Available at Rs 1,299, the PTron Rhythm has a square curved touch screen coupled with high-grade silicon gel soft strap.
According to a recent press release, PTron Rhythm is an amalgamation of fashion and technology which creates a new smart wrist wear that stands out amongst the crowd. It comes in two elegant colors – black and white.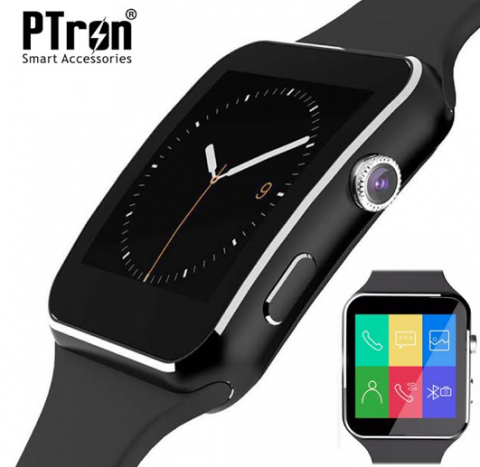 Technically speaking, the smart watch features a 1.54 inch curved touch screen display with 240x240 resolution and metal case, designed for daily use. Adding further, it's not only a smart watch but also an independent phone. It can support TF card to expand its memory.
The smart watch allows you to receive notifications from your smart phone right on your wrist with a glance without having to take the phone out of your pocket.
TAGS: Ptron