FIIL Launches Diva Pro Headphones For Rs 27,999
The headphone comes with Hi-Res Audio certification with 4 GB of storage.
FIIL, a designer and manufacturer of audio products has recently announced the launch of its Diva Pro headphones in India for a price tag of Rs 27,999, which carries a one year warranty and available on Amazon and Paytm. The headphone comes in three colors to choose from — Black, White, and Red.
According to a recent press release, the Diva Pro gives you the freedom to be as connected or device-free as you want. It also features an onboard HD audio storage for up to 1,000 songs will full playback controls.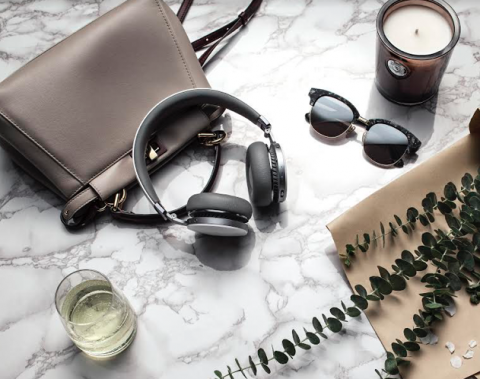 Noise cancellation, Monitor, Wind and Open My Audio Filter (MAF) ambient filters enable you to choose how and what you hear. DIVA PRO is Hi-Res Audio certified for accurate playback of every note and every song. It provides ear cup touch control for phone-free song, sound and call management. The Auto play/pause when you remove the headphones from your head.
DIVA PRO provides 21 hours of continuous play between charges and optional wired cable. It has the Wireless voice call technology. FIIL + APP lets you customize your sound experience and optimize your headphone to your exciting specifications.
Features:
Voice search, 4GB storage, built-in HD audio player, Patented MyAudioFiilter Technology, Motion sensor technology, Max Wide 3D audio, Touch control, Bluetooth 4.1 aptX, foldable design
BT transmission range: up to 330ft.
Paired devices: up to 8 and may simultaneously connect with 2 devices
Supported codecs: AAC (for iOS)/Apt- X/SBC
Local decode: Flac/AAC/MP3/APE/WAV/OGG etc.
Noise reduction: hybrid active noise reduction, patented MyAudioFillter
Noise cancelling: up to 98%/96% in high/low frequency
Speaker: 32mm titanium alloy high fidelity unit with NdFeB magnet
Frequency range: 15Hz~22kHz (BT mode), 10Hz~40kHz (wired mode)
Impedance: 32ohms
Sensitivity: 110dBSPL/V,1kHz
Speaker distortion: <0.5%@100dBSPL, 1kHz
Cushion: protein leather, memory foam
TAGS: On-ear Headphones