airtel Ties Up With Opera To Offer Co-Branded Opera Mini Browser
Employs data compression to reduce internet bills; works well with feature phones.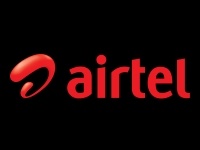 Bharti airtel has entered into an agreement with browser expert Opera to offer a customised version of Opera Mini internet browser for its mobile customers in 20 countries across Asia and Africa. The mobile phone service provider claims that this move will make the browser available to a total of 253 million of its customers.
"Our primary drive is to provide the best user experience, no matter what device people use. There are millions of users with basic mobile phones instead of smartphones, and Opera Mini gives even the most basic phone a smartphone-like web experience", explains Lars Boilesen, CEO, Opera Software.
The browser is quite popular among cellphone users in India due its ability to minimise bills via substantial compression of data transferred over the network. Opera Mini is compatible with a wide variety of feature phones. However, its success can also be attributed to its clean and optimised Java roots that make it quite smooth and efficient on low-end phones.
In the absence of any special data plan or any other incentive being offered by airtel with the browser, I wonder what incentive does this co-branded version of the browser entail. This is especially true when the original Opera Mini is already available free of cost.
However, when we quizzed airtel regarding this issue, this is what the rep had to say: "The Opera Mini co-brand with airtel is a partnership that allows for brand communications around three of our critical properties - Airtel Live, Airtel Self Care and Airtel.com. It also allows airtel customers to download content from Airtel Live and other URLs which wasn't possible before the partnership".
TAGS: Mobile Phones, Internet, airtel, Opera, Nachiket