Optoma Launches 4K UHD Laser Home Cinema Projector In India
The projector features the company's latest DuraCore Technology and comes with an innovative dust resistant design with IP5X rating.
Optoma has today announced the launch of its new 4K UHD Laser Home Cinema Projector dubbed as UHZ65 in India.
With the company's latest DuraCore Technology, the UHZ65 is claimed to implement the new-gem laser light source, advanced laser diode cooling techniques, and IP5X proof with innovative dust resistant design. According to a recent press release, it allows instant on/off and provides lights-on projection with 3,000 lumens for a longer lifetime of up to 20,000 hours.
The company touts that, with full 8.3 million on-screen pixels, Optoma UHZ65 meets the Consumer Technology Association (CTA) requirements for 4K UHD and comply with the CTA High Dynamic Range (HDR) display standards. This guarantees razor sharp, vivid images capable of showing more details than Full HD.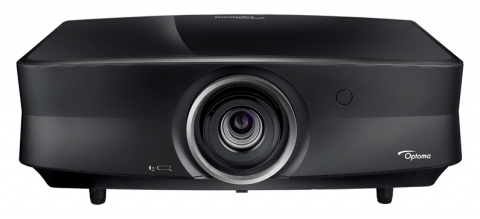 "It's been Optoma's mission to present the best visual experience," said Gordon Wu, Assistant Vice President at Optoma APAC, said. "Integrating the advanced laser light source with true 4K UHD projection, Optoma UHZ65 is giving home cinema experience a whole new definition."
Optoma UHZ65 is equipped with unique phosphor wheel and colour wheel design, providing superior colour coverage of 100% Rec.709 gamut and 82% of DCI-P3, while also compatible with BT.2020.
Optoma UHZ65 boasts sophisticated PureMotion frame-interpolation technology, eliminating motion blur or image judder even in high-speed action films or fast-paced sports. In addition, with vertical lens shift, 1.6x manual zoom, and a host of connection options, the UHZ65 provides surpassing flexibility for simple, trouble-free set-up.
TAGS: projector