Xiaomi Mi TV 4 To Be Available In China; Price Starts From CNY 3,499
The television set comes with a modular design which means it can be upgraded anytime in the future.
Chinese technology company Xiaomi has finally announced the available of Mi TV 4 in China, which was initially showcased at the CES 2017 event. However, the company had not informed anything about its price and available back then.
The Mi TV 4 comes in three screen sizes including 49, 55, and 65 inches for price tags of CNY 3,499, CNY 3,999, and CNY 9,999 respectively. This translates to around Rs 33,000, Rs 38,000 and Rs 95,000.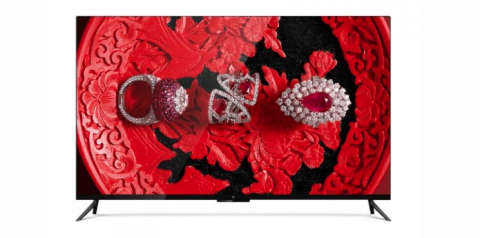 Speaking about the new Mi TV 4, the interesting part is that, it is around 30 per cent thinner than iPhone 7. It is claimed to be coming at just 4.9 mm thickness. Also, on the other hand, the Mi TV 4 sets comes with frameless designs, and features integrated Mi TV Bar with 10 speakers and a subwoofer.
Another interesting fact about Xiaomi Mi TV 4 is that, it can be upgraded anytime in the future, as it comes with a modular TV design.
Additionally, the Chinese technology company has also included artificial intelligence based recommendations user interface called as, the PatchWall. This is basically a UI layer developed by Xiaomi on top of Android OS based on deep learning AI technology. Also, under the hood, the Mi TV 4 comes with quad-core processor clocked at 1.8 GHz.
TAGS: Xiaomi