OnePlus 5 May Sport A Dual-Rear Camera Setup
The company boasts of its partnership with DxO to enhance photography experience on the upcoming flagship.
With OnePlus 5 in the pipeline, awaiting to be launched, the Chinese smartphone maker has recently published on its official Forum about its partnership with DxO to enhance the photography experience on the upcoming flagship.
In an official forum post, 'diegohnz', a Staff Member has mentioned, "One area that we've been putting a lot of resources into more recently is the camera. Smartphones are the most popular cameras for everyday photography. On one hand, this is because smartphones are far more convenient to carry around than professional cameras like DSLRs. On the other hand, smartphone cameras have reached a point where shooting with a smartphone instead of a DSLR no longer means you're compromising on quality."
He also added, "We're happy to announce that we have teamed up with DxO to enhance your photography experience with our upcoming flagship, the OnePlus 5. DxO is perhaps most well-known for creating the defining photography benchmark, the DxOMark. They've got years of imaging experience and expertise, both for professional cameras and for smartphones."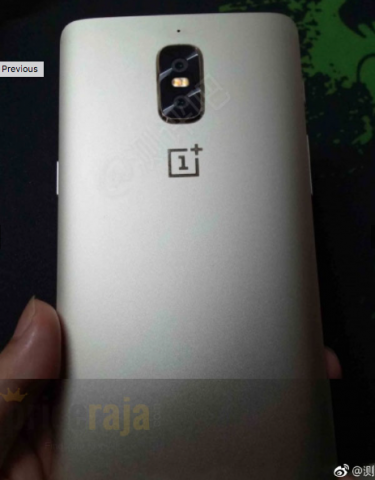 However, with this post recently published online, we have also come across a new speculation that suggests OnePlus 5 would be featuring a dual rear-camera setup, and as you can see above, the leaked image clearly shows a dual LED flash in between dual rear camera. This leaked image was first obtained by PriceRaja.

The PriceRaja post also mentions that the OnePlus 5 may be sporting a Snapdragon 835 processor paired with 6 GB of RAM while running on Android 7.1.1 Nougat. The smartphone may be featuring a 128 GB internal storage and interestingly, PriceRaja has mentioned that the OnePlus 5 would be priced around Rs 35,999 and is also touted to be launched on Aug 4, 2017. However, we suggest you to take this information with a pinch of salt, and actually wait until the company makes an official announcement.
TAGS: OnePlus