Choosing The Wrong Host: What's The Worst That Can Happen?
The worst incident recorded was once when Amazon's site went down for just 20 minutes and cost them an eye-watering $3.75 million dollars.
An error message or a blank page is one of the worst things that can happen for a business, isn't it? This is especially true if much of your income is generated online. For instance, last year, Amazon's site went down for just 20 minutes, costing them an eye-watering $3.75 million dollars.
But what might happen to your business if you choose the wrong host for your website?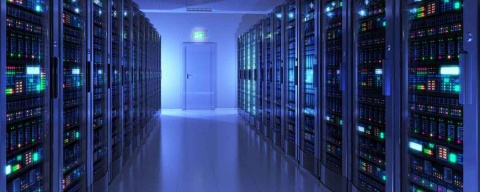 Well, choosing the wrong host for your website means your site will go 'down'. For a period of time, your website will be inaccessible and your business's online presence will suffer, which could result in the following:
Lost revenue
If your website goes down, so does your opportunity for making money online. Your current and potential customers won't be able to buy your products, engage with your blog posts or find out about the services you offer, which is incredibly frustrating if you've put in the time to generate traffic to your site, or worse, paid for traffic via PPC adverts or promoted social media posts.
Damage to reputation
Reputational damage is another possibility, as a malfunctioning website doesn't inspire confidence in a brand! Getting customers on board with your message and persuading them to spend their money with you is hard enough without giving them the impression that you're not up to the job of handling your infrastructure.
A missed opportunity to convert a new customer
Convincing a new customer to engage with your brand – especially if they're loyal to a competitor – isn't easy. In fact, just getting them to your website takes time! That's why downtime is a real problem; without a working website, you'll miss the opportunity to convert them into a paying customer, and may never get that chance with them again.
Lost SEO opportunity
SEO (or 'search engine optimisation') opportunities are lost when your website is down. This might not sound like a big deal, but it actually is: your goal is to rank highly in search results when customers type a keyword into Google. If your site is down repeatedly when search engines are attempting to visit your site, your ranking will lower and you'll have to work hard to climb back up again.
Of course, all of the above can be largely avoided if you take the time to find a reliable, high-quality host for your business website. Here's what to look for when choosing a host:
Business hosting: Choose a provider that offers proper business hosting (such as Midphase Business Hosting) as opposed to shared hosting. Shared hosting is only sufficient if you're generating a small amount of traffic, but the cheaper package will quickly prove to be a false economy when your site can't cope with the number of visitors you're brining in. Choose a host that can offer you a business hosting package, rather than lumping you on a shared server.
Excellent customer support: Your host should be able to provide 24/7 support, especially if your expecting traffic from overseas. Do some research and read reviews from existing customers, or sign up for a trial period with a host to confirm you're happy with the quality of customer support you receive.
An excellent record of uptime: A good host is going to be doing everything they can to ensure your site is 'up' for as much time as is possible. Of course, no-one can guarantee 100% uptime, but they should be averaging something close to it.
TAGS: hosting