Sony Launches A9 Camera With Full-Frame Stacked CMOS Sensor
It is capable of capturing 241 RAW images in Blackout-Free Continuous Shooting at up to 20 fps.
Sony has recently announced the launch of its new digital camera dubbed as the α9 (model ILCE-9), which it claims to be the most technologically advanced digital camera the company has ever created.
Well, it is being said that the new camera offers a level of imaging performance that is simply unmatched by any camera ever created — mirrorless, SLR or otherwise, according to a recent press release.
The company also further explains in the press release that the new camera offers many impressive capabilities that are simply not possible with a modern digital SLR camera including high-speed, blackout-free continuous shooting at up to 20fps, 60 AF/AE tracking calculations per second, a maximum shutter speed of up to 1/32,000 second and much more.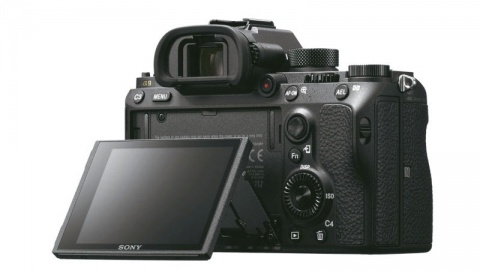 In-fact, it is being said that these are made possible because of the 35mm full-frame stacked Exmor RS CMOS sensor - the world's first of its kind - which enables data speed processing at up to 20x faster than previous Sony full-frame mirrorless cameras. This unique sensor is paired with a brand new, upgraded BIONZ X processing engine and front end LSI that maximizes overall performance.
The new α9 also features a vibration free, fully electronic, completely silent anti-distortion shutter with absolutely no mechanical mirror or shutter noise, making it an extremely powerful photographic tool for any shooting situation that demands quiet operation.
To ensure maximum usability and reliability, the camera features a new Z battery with approximately 2.2x the capacity of W batteries, as well as dual SD media card slots, including one that supports UHS-II cards. An Ethernet port (wired LAN terminal) is available as well, and there is a wide variety of new settings, controls and customizability options that are essential for working pros.
Adding further, the α9 is equipped with an innovative 5-axis image stabilization system that provides a shutter speed advantage of 5.0 steps, ensuring the full resolving power of the new sensor can be realized, even in challenging lighting.
TAGS: Sony DSLR