PTron Mighty Back Covers For iPhones Launched On LatestOne.com
The back cover comes with shock absorbing slipcovers and tough exterior shells.
E-commerce portal LatestOne.com has recently announced the launch of PTron Mighty hybrid defender back cover for iPhone 5, 6, and 7 for a price of Rs 399.
Speaking about its build quality, PTron Mighty has a dual-layer case that contains a powerful shell, though it is slim enough to enable you to easily handle your iPhone.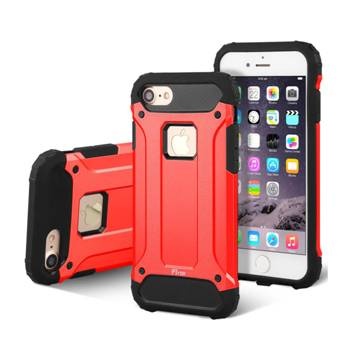 Features of Patron Mighty include:
Shock absorbing slipcovers and tough exterior shells
Made from high quality material
Easy and simple snap-on installation
Protect your phone from scratches, dirt and bumps
Precisely cut openings to allow full access to all the functions of your iPhone
Dual layer hybrid design, to make your iPhone fashionable
PTron Mighty back covers are available in red, black, silver and gold colors especially for MyLuxury Gen Z customers, and is claimed to be the best solution for Men Z who might drop or damage their expensive phones, according to a recent press release.
Ameen Khwaja, Founder and CEO of LatestOne.com said, "LatestOne.com is known for introducing new products with good quality and affordable prices for the Gen Z who have a very personalized MyLuxury quotient. PTron Mighty will take mobile protection covers to a new level. It is a blend of classy looks, right features and quality material. High end smart phones like iPhone need to be well protected and PTron Mighty is just made for the same purpose."
TAGS: Ptron, Smartphones and Accessories