More Rumours About Samsung Galaxy S8 Emerge Online
The upcoming flagship would be featuring a facial recognition and ultra slo-mo video recording, according to different reports.
With the launch date of Samsung Galaxy S8 and S8 Plus nearing, new rumours and reports are popping out from various sources. And, these new leaks hint us about the facial recognition feature that seems to be available on the Samsung Galaxy S8.
Well, it also seems like the upcoming Samsung flagship will be featuring a camera that supports ultra slo-mo video recording as well, according to a recent post published on Gadgets 360.
According to the post, a Bloomberg report mentions about the Galaxy S8's facial recognition feature along with fingerprint scanning and iris scanning. So, it is being said that the Samsung Pay feature will be using a combination of all these features for added security.
Adding further, the Bloomberg report also states, "While previous Galaxy phones have allowed users to unlock their phones with facial recognition, the S8 would be the first to use the technology to verify financial payment applications."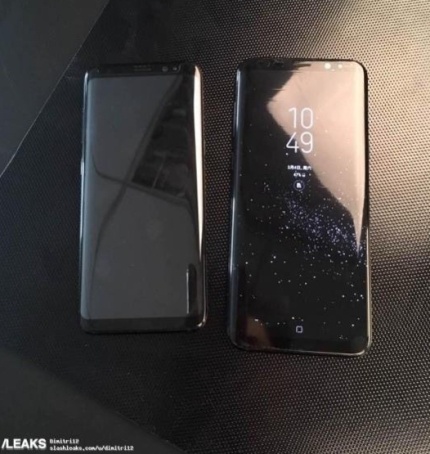 It also mentions, "Iris and facial detection capabilities complement each other: phones can rely on iris detection when there's not enough ambient light to recognize facial features. But the smartphone unlocks faster and with more accuracy when it comes to recognizing faces."
Having said this, another report from Naver also hints at an ultra slo-mo video capturing capability of the Galaxy S8's camera. It is being said that, the camera sensor may be something similar to Sony's IMX400 sensor which was used in Xperia XZ Premium.
To recall, the Samsung Galaxy S8 has been until now, rumoured to come with a full display screen on the front without any physical home button. We would be in-fact seeing a bezel-less display on the Samsung Galaxy S8.
TAGS: Samsung Galaxy S8