Oppo To Launch Dual Selfie Camera Smartphone F3 Plus On March 23 In India
The smartphone features a 16 MP main-camera and 8 MP sub-camera in its selfie-camera module.
Chinese smartphone company Oppo has recently announced that it would be launching its new dual selfie camera smartphone, the F3 Plus under its F3 series, in India on March 23. Also, the company has added that the smartphone would be released in four other markets as well namely, Indonesia, Myanmar, Philippines, and Vietnam.
Speaking about the smartphone, the F3 Plus comes with dual selfie camera, which the company claims to be perfect for every 'Selfie Expert'. The camera can capture high-quality images in a 16 MP main-camera and 8 MP sub-camera, according to the recent press release.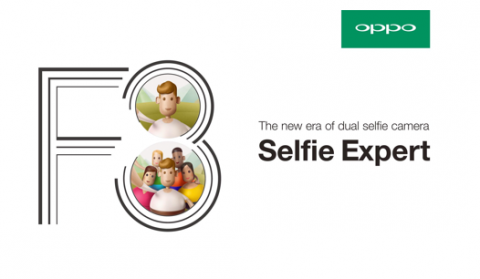 Sky Li, OPPO Global Vice President and President of OPPO India, said, "At OPPO, product innovation drives everything that we do, and it is our key brand value. The F3 Series will take selfie technology onto another level as well as it sets new trends. We are confident it will be a great success and will set a standard that others will follow."
Having said this, the company has not yet revealed any kind of further information pertaining to the device. However, according to some rumours that we have come across so far, we expect the device to sport a 6 inch HD display, Qualcomm Snapdragon 653 processor, 4 GB RAM, 64 GB ROM, and 4,000 mAh battery. But, we are still in a position where we cannot confirm these specs. Thus, it is suggested that we will have to wait for further details to be rolled out by the company officially.
TAGS: OPPO