Anonymous Announces Operation India: Anti-Censorship Protest On 9th June
Peaceful demonstrations against internet censorship will be observed across multiple Indian cities.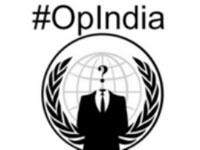 Anonymous India has decided to take its protest against internet censorship to the streets as it has initiated Operation India. Under this movement, the hacktivists have planned silent protests across several Indian cities, including Mumbai, Delhi (India Gate), Chandigarh (The Plaza, Sector 17), UP, Indore (Regal Square), Kolkata (South City Mall), Hyderabad (Hitech City), Bangalore (M.G. Road), Cochin (Marine Drive), Calicut (Calicut Beach Opposite Sea Queen Hotel), Nagpur, and Pune (Shivaji Nagar).
The protest is meant to be a non-violent one; however protestors are encouraged to wear the Guy Fawkes Mask, printable versions of which is available here. If more cities want to join the cause, they can do so by taking care of the required police permissions. A printable copy of the Police permission letter can be found here. For details, visit Anonymous India's Facebook page. For now here is a message from the hacking group. Do you plan to be a part of the protest too?
TAGS: Internet, Security, Government, Anonymous, Kamakshi