Ola Launches Its Bike Taxi Service
The service will initially cost Rs 15 for first three kilometres.
After initial test run in Bangalore, Ola has officially launched its bike taxi service. It is currently he cheapest option in the app cab fleet. The concept was first introduced in Thailand by Uber. It quickly became popular as a faster way to get past city traffic. As an introductory offer, Ola is offering a coupon code FLAT15 that lets you travel up to 3 kms for Rs 15. After the initial 3 kms, you will be charged Rs per kilometre.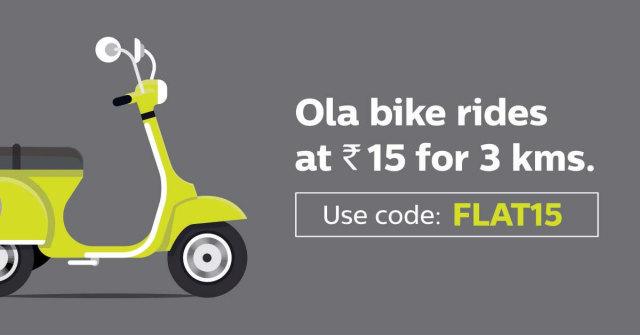 Earlier this year, Ola and Uber had launched the similar services. However, the operations were came to a standstill as the government tried to regulate the new segment. According to transport officials, unlike cars, bikes are only registered for personal use. For those not in the know, cars with white number plates are are personal vehicles, whereas those with yellow plates can be used for commercial transport. With Ola now officially launching the service, it seems the government has figured out a way to regulate these services.
TAGS: App