TechTree Impact: RCOM Begins Contacting Customers Harassed By Fake Arrest Calls
Meanwhile, an airtel subscriber records similar call threatening arrest for unpaid bills.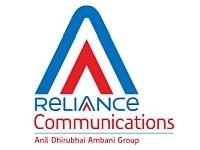 In an earlier news story, we had reported how Reliance Communications (RCOM) had denied any involvement or knowledge regarding calls made by recovery agents threatening customers with arrest for unpaid bills. The report seems to have struck a chord, with many readers chipping in with their personal accounts citing the same form of harassment. The encouraging reader response prompted us to create a survey meant to gauge the extent of this problem, so that operators could take remedial measures.
As a consequence of our reports, it appears that the company has now sitten up and taken notice of the issue. TechTree reader Sumeet Jain, whose case we had highlighted in our initial story, received a follow-up call a few days ago from an RCOM representative.
After obtaining the so-called advocate's number (77378 97443), the rep engaged Sumeet in a conference call with someone identifying himself as Vinay Mishra, who categorically denied being a lawyer. He, however, asked Sumeet for his RCOM customer ID. The question is, how does a person answering a phone number that was allegedly used to impersonate a lawyer and intimidate subscribers with arrest have access to a database of RCOM customers? The only plausible explanation is that he was a recovery agent acting on behalf of the company.
Interestingly, when we called the same number later from a different cellphone, a different person answered and identified himself as advocate Ashok Kumar Singh. When we looked up the number though, it was registered in the name of a certain Rajinder from TATA Docomo's Delhi circle.
The fact is, irrespective of RCOM's clarification, a disturbingly large number of its customers are being threatened with arrest, possibly by recovery agents posing as fake lawyers. If the company is genuinely unaware of this scourge, it's high time it set about getting to the root of the problem and ensuring that its authorised recovery agencies operate within the law.
If you or someone you know has faced similar harassment, you can help us by filling up this form. We will then follow up and investigate this issue with the concerned parties, and keep you posted on the progress. Like in Sumeet's case, that may help end the harassment for you as well.
airtel Customer Records Extortionist Call
However, it's not just RCOM that's using the same tactics. airtel Broadband customer Annkur Agarwal was also harassed in a similar fashion. Fortunately, Annkur was resourceful enough to record the entire episode, thereby giving much insight into the modus operandi employed by these recovery agents posing as lawyers.

Now that it's evident that customers of various cellphone and internet service providers are systematically being subjected to criminal intimidation, the onus lies on TRAI (Telecom Regulatory Authority Of India) to bring down the administrative hammer on this menace.