airtel Cuts 3G Rates By A Whopping 70%
Applicable to both pre-paid and billed subscribers; new 3G data packs also announced.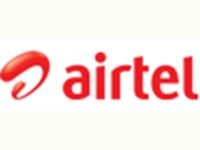 Time for mobile data users to rejoice, as airtel has announced price cuts for its 3G plans by about 70%, making it the cheapest data provider in the country. In an apparent bid to woo more subscribers to its already swelling base, the operator has stated that the new rates will apply to certain specific plans. While 3G services had been launched in India last year by several companies, and allow for substantially faster internet access on mobile handsets, adoption rates have been slow due to high tariffs. With the new prices in effect, that seems to be heading for a change.



Pre-paid browsing rates for 3G have been brought down from 10 paise per 10 KB to 3 paise. Additionally, the company has also introduced Smartbytes data packs for billed users who exhaust their monthly usage limit, allowing users to control their spending. These top-ups are priced from Rs 80 for 200 MB to Rs 300 for 1 GB. With the new reduced 3G data tariff from airtel in place, it certainly won't be long before others follow suit.