Google Unveils Android Add-ons For Docs And Sheets
The Android version of Google Docs and Sheets Add-ons, comes with power packed specifications which enhance the daily work-flow.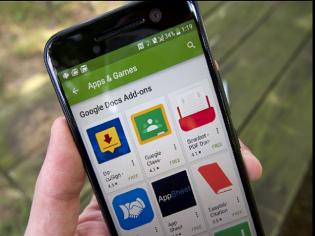 Google today announced the launch of a support for third-party add-ons on Google Docs and Sheet. The Add-ons support in the Google Docs and Sheet will help to enhance work more efficiently on Android Mobile devices.
The add-on support brings some useful features that includes the ability to sign important documents on the go through "e-signature" functionality of add-on Docusign.
The Add-ons support also includes ProsperWorks which will help users import CRM data to create and update advanced dashboards, reports and graphs on Sheets. There is also AppSheet that allows users to even create powerful mobile apps directly from data sheets instantly without any coding, according to a report published on ndtv gadget 360 published report.(
Read it here
)
The add-on features also includes Scanbot that allows users to business documents and EasyBib which helps add citations in Google Docs.
Google initially teamed up with eight partners on building out integrations for third-party software and the mobile versions of its office tools. It now has an open invitation calling on developers to bring more add-ons for mobile.
Till date nine add-ons have been formally listed on the Google website that are said to be compatible with Docs and Sheets for Android.
As far the features are concerned, the desktop version of Google's docs and Sheets is way more advanced. The Add-ons for Android is definitely a big step for the search giant as it has raised the bar of Android apps' productivity.
TAGS: Google, Android, Docs To Go, Browser Add Ons