Samsung: No GALAXY Nexus For India
Official tweet states the ICS smartphone with a 4.65" HD display and thin profile will not reach our shores.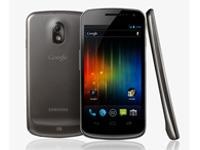 For those of you who have been rooting for the Samsung GALAXY Nexus, here is some disappointing news – it's not going to come to India. In a reply to a follower on Twitter, Samsung India has posted, "The Galaxy Nexus will not be launched in India. Watch this space for the next big thing!" The latter part of the tweet, in all likeliness alludes to the launch of the next GALAXY phone that is scheduled to happen in a few hours. The mobile was supposed to arrive in India last year, but got repeatedly delayed with the last report stating that it would be launched in March. A combined effort of Samsung and Google engineering, the smartphone was announced in October last year, and was the first device to run Android ICS. It was also the first to replace the hardware navigation buttons in favour of the on-screen ones.
The phone sports a 1.2 GHz dual-core CPU and 1 GB RAM. Its 4.65" sAMOLED screen has pixel dimensions of 1280x720. According to the company the display is slightly curved. The 5 MP camera is capable of recording video in 1080p@30fps. Other specs include a 1.3 MP front camera, GPS, Wi-Fi, NFC, Bluetooth 3.0, microSD card slot, 3.5 mm jack, 1750 mAh battery, and LTE support, depending on the region. The device measures 5.3" (l) x 2.7" (w) x 0.3" (d), and weighs 135 grammes. The device comes in 16 and 32 GB versions, and is already available in several Asian markets, but has eluded India for some reason. With this official announcement, any lingering hopes for a future release in the country have been put to rest as well.
Would you have bought the Samsung GALAXY Nexus, had it been launched in India?
TAGS: Mobile Phones, Android, Samsung, GALAXY, Nexus, Jayesh